My Sundance 2020 Experience
I was invited by a friend to join the incredible Woodside community in attending Sundance 2020. While I've always appreciated a good film, I've never been big into movies, and going to a film festival is not something I would ever plan of my own accord. But with a community to attend with, logistics taken care of, and a Utah to explore for the first time, I hopped on the opportunity and headed to Park City for a few days for a taste of the experience.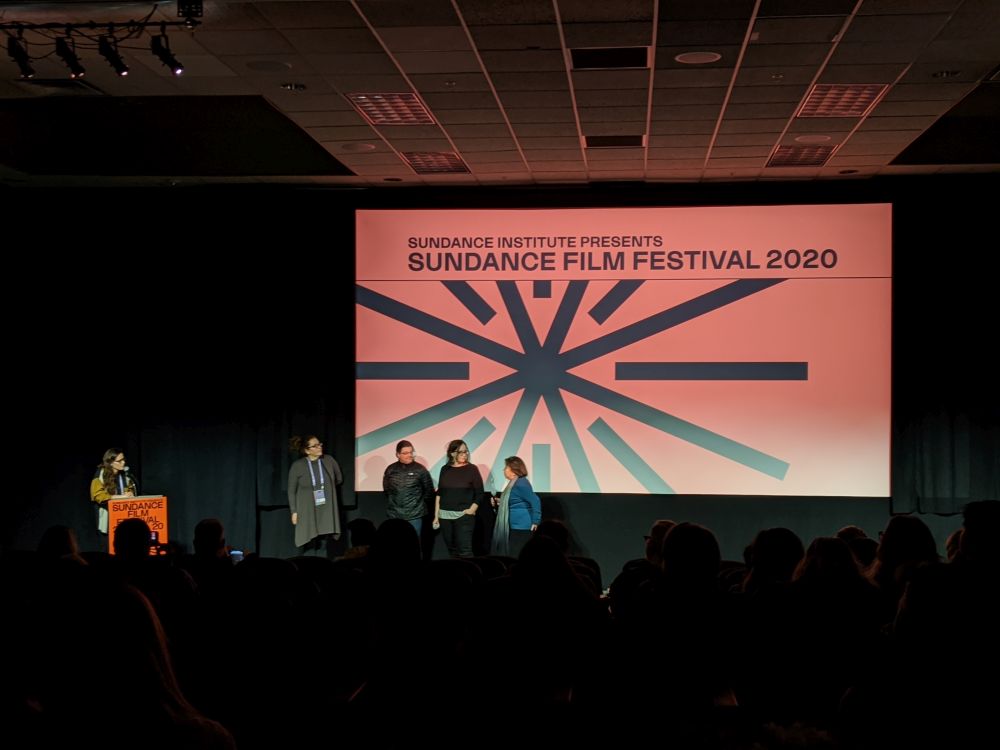 Once I was cozied up with new friends in an adorable Park City house, I hit up the communal ticket collection to decide on what I'd be watching that weekend (like most things in my life, it's all last-minute decisions). I always love a good documentary, which made up three of my five selections, but I threw in a couple dramas as well. All were excellent choices.
Films I Watched
A Thousand Cuts - This incredible documentary covers Duterte's rise to power in the Philippines, the drug war, extrajudicial killings, and his powerful disinformation campaign - centered around the experiences of Rappler's CEO, Maria Ressa, and her staff.
Crip Camp - The film starts at Camp Jened, a summer camp for disabled teens to be themselves in a welcoming setting. We then follow several of the teens over the following decades as they work tireless to advocate for the rights of the disabled, including the enforcement of Section 504 and the passage of the ADA.
Disclosure: Trans Lives on Screen - A fantastic documentary that takes an in-depth look at Hollywood's depiction of transgender people, and how society's perception of trans characters has evolved over the decades. As I mentioned, I've never been a big film buff, and I learned a lot from the insights of everyone who contributed their stories to this production.
I Carry You With Me - An absolutely delightful Spanish drama following the romance between two men, one of whom is out as a gay man. Societal pressure causes conflict and the relationship is put to the test over many years. A rich, beautiful story that I'd recommend everyone watch.
Ironbark (edit: now The Courier) - A historical drama following a British businessman, Greville Wynne, who assists the MI6 with infiltrating the Soviet Union. Wynne befriends his Soviet informant, leading to intense drama and suspense as things start heading south. The plot reminded me of Bridge of Spies, and I'm a sucker for these kinds of movies. I highly enjoyed this one.
Seeing Utah
Having never been to Utah, I also took a full day to rent a car and explore the area surrounding Park City, and I fell in love with the incredible mountainous landscape, freshly covered in snow. One of my priorities in any trip is to find great views of landscapes to photograph, and the area surrounding Salt Lake City does not disappoint. This alone propelled Salt Lake City to the top of my list of potential-places-to-live, I'm looking forward to returning again to give it the proper exploration it deserves.