We're already a week into 2016, but I figured it wouldn't be too late to write up a summary of my 2015. I don't usually make specific resolutions each year. Instead, I tend to set the broad goal of having a better year than the last. This means learning more, being more productive, improving my social life, and all-around staying healthy. That all being said, I figured I'd highlight what I was most proud of in 2015!
I attended OHI/O 2014 with a couple friends of mine where we threw together the CollegeMoodMeter. It was my first collegiate hackathon, and it was relatively small; 200 people hacked on two floors of the 18th Avenue Library in an event put on by just a handful of people. After the event, I was intrigued by the hackathon scene and offered to help organize OHI/O 2015.
Come 2015, and the group of organizers grew from less than ten to over twenty. We split into separate committees, and I became co-chair of branding and web development. Initial planning started during Spring 2015, but it was not til August that we really buckled down as a group and got moving. The goal was to go big. We wanted to go from 200 to 350 students. We were going to host the event in the Grand Ballroom of the Ohio Union. We ordered custom OHI/O apparel, and grew our sponsor support from just a handful to over twenty. This planning phase was both an exciting and stressful time, as a lot of us had very little prior experience with hackathon organizing. My favorite part about this was the chance to work with and befriend an enthusiastic group of people who share a lot of interests with me.
The result? An awesome hackathon that went over capacity (in a good way!) with over 500 attendees.
While hosting, I realized hackers are surprisingly low-maintenance; everyone chugs away at their computers, and minimal distractions are what most people desire.
It was awesome to provide the setting and resources for hackers to build amazing things (our slogan was 'building something amazing' after all), and even better was the resulting fallout. For weeks after the hackathon, we received feedback from professors describing good things they've heard about the hackathon from their students. One even noticed a tendency for students in her labs to collaborate a lot more than usual (and for quiet computer science majors like me, that's saying something). A number of projects have been seeing continued development and launches, which is also great. And this is all a big motivation for 2016's event.
OHI/O 2015 was a great event but also an imperfect one. Now that our group's had the experience running a hackathon at this scale, and knowing our strengths and weaknesses, I'm looking forward at 2016 being one step closer to perfect.
In an earlier blog post, I detailed the creation of a new student organization at Ohio State: Wikipedia Connection. Founded in Spring 2015 through the help of some great friends, the goal of our organization is to educate students and faculty about Wikipedia, host events, and be a resource for anyone looking to edit Wikipedia or integrate it into the classroom setting. In another blog post, I detailed on our first big event in September, the Buckeye Edit-A-Thon. It was an awesome event that brought together students from a variety of backgrounds to learn more about Wikipedia and editing. Since then, the club hasn't had any more major events, but has been hosting weekly workshops where students come together, discuss Wikipedia, get editing help, and socialize. It's been great, but I'm hoping to really move things forward in 2016. In December, we submitted a grant request to the Wikimedia Foundation to get funding for a variety of events in Spring 2016. These include a Wikipedia birthday celebration event, two edit-a-thons (including an Arts+Feminism event), a photography event, collaborations with various departments, and more. 2015 was all about setting up the foundation of the club, and I'm exciting to see things move forward this year. None of this would be possible without the support of my friends, club members, the Wikimedia Foundation, the Wiki Education Foundation, and many others within the Wikimedia community.
Stemming off that, I'm also happy to have been regularly contributing to Wikipedia. In addition to my typical editing, I helped out as an organizer for Wikimedia Asia Month, which was a lot of fun and saw the expansion of a lot of Asian-related subjects. In total I made 3,405 edits to Wikipedia in 2015. Relatively that's not a lot...2015 was my 4th most active year, and 3,405 is only a little more than half of the number of edits I made in 2014. Naturally edit count is not everything, and I've been putting time into Wikipedia through means such as Wikipedia Connection - but one of my goals for 2016 will be to contribute directly to Wikipedia and its sister projects more often.
More Wikipedia stuff! I was fortunate enough to have received a scholarship to attend WikiConference USA, the national conference for Wikimedians in the United States. This one took place in Washington, D.C., right inside of the National Archives Building. It was my first time visiting D.C. on my own, and also my first time in that building, so it was an exciting experience. This was also my first time attending a major Wikimedia event, and it was mind-blowing in a way. Hundreds of people with a passion in the project came together to socialize, discuss the movement, and give fascinating presentations. I got to listen to a lot of amazing people discuss a variety of topics, from diversity problems to machine learning. I even did a quick impromptu lightning speech on Wikipedia Connection at the end. These types of conferences are something I'm definitely looking forward to attending in the future.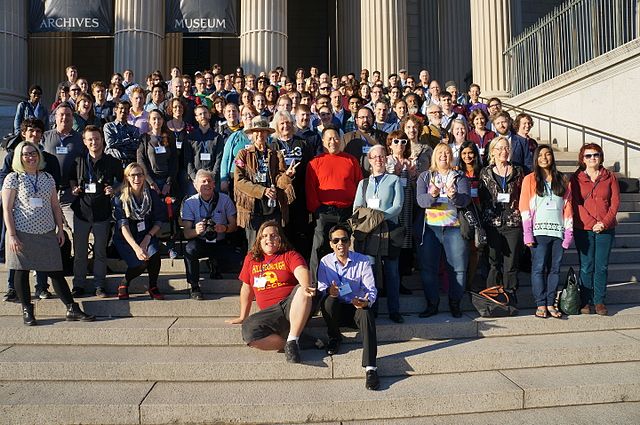 Shifting gears from Ohio State things, I had the opportunity to intern with Hyland, creator of OnBase. I did provide some details of the internship in another blog post, so I won't go into too much detail here. I learned a lot from the internship, including learning a new programming language, experiencing a professional work environment, and, as I was working in the Services department, I got to see first-hand the business side of a software-producing business. I was fortunate enough to even get to shadow a business trip to Oklahoma City. I'm still working for Hyland remotely from Ohio State, where I continue to expand on the project I did this summer, which is a great opportunity that keeps me connected and working.
Ohio State
I can't get by without mentioning Ohio State at-large. In addition to the above extracurriculars, it was a good year academically. I got into my major (Computer Science and Engineering), and classes went well. I got the chance to attend two amazing concerts, too. Through Ohio State, I was lucky enough to win two cheap tickets for Twenty One Pilots, my sister's favorite band. I also got to experience Passion Pit in the Newport Music Hall with some of my great friends. And I can't go without mentioning Buckeye Football - it's a big deal around here, apparently. Champions at the beginning of the year, and a pretty good 2015-16 season. The blackout was pretty great against Penn State.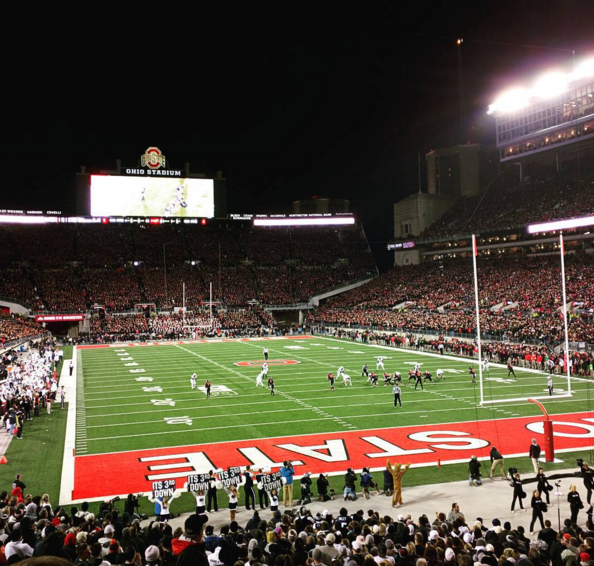 Vacation
This was a good year of travel with my family (as led by my mom). During the summer, we drove to Boston and went sight-seeing there. We then got a change of scenery and drove on the Cape, visiting a nice small beach called Chapin Beach. For the second part of the trip, we hit up Maine. We first stopped in Portland, which was a fantastic little city - it was a nice mix of lumberjack, hipster, and modern. We then drove up to Boothbay Harbor, which is a cute town and popular tourist destination. Tiny hobbyist shops, boating, and lots of seafood were the three things I'd use to describe it. Finally, for the last leg of the trip, we spent a day in Acadia National Park, a beautiful 47,000 acre park with something different around every corner. Maine was surprising to me: great city and amazing nature. It's a peaceful and quiet place to live, and I now know why it's a popular place to go boating during the summer.
Other than the summer vacationing, the one other place we went was Pittsburgh for an impulsive trip on Christmas Eve. We went to the Phipps Botanical Gardens (decorated all nice for the holidays), drove through Carnegie Melon, ate at a kebab place right off campus, and then went shopping in the Strip District. Pittsburgh isn't a place I'd want to live, but it's a great city that manages to make "gritty" appealing.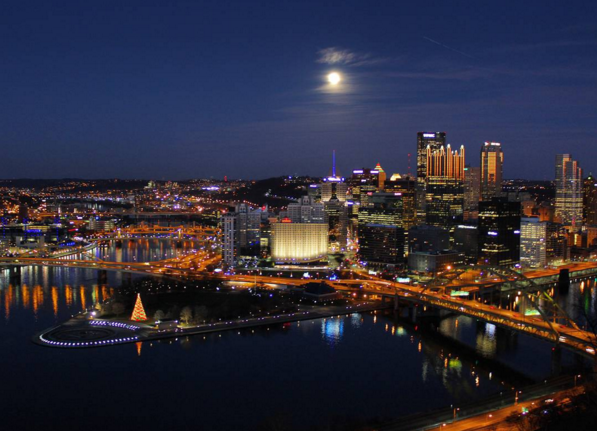 Conclusion
Those are the highlights of my 2015. As I enter into my second semester as a Junior, I'm exited to build on everything described here and see what 2016's New Year's post will contain a year from now.